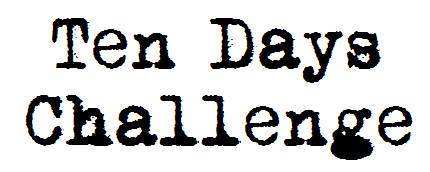 Day Five: Six songs that you're addicted to
Wie auch die letzten Posts, keine Reihnung sondern einfach eine Aufzählung, wie sie mir in den Sinn gekommen sind:
1.
Michael Buble - Feelin' Good
2.
John Meyer - Your Body is a Wonderland
3.
Halleluja - es gibt so viele verschiedene Versionen davon und ich wüsst gar nicht, welche mir davon am besten gefällt. Deswegen hier mal eine etwas unbekanntere:
4.
Michael Bolton - Sittin' On The Dock of the Bay
5.
The Pretty Reckless - Make Me Wanna Die
6.
Nina Simone - Sinnerman
Alle Tage im Überblick findet ihr →hier!
Wer macht noch mit?